Description
Presently farmers are facing shortage of labours due to growing industrialisation. To achieve required production in farms need to implement automation. This project aim at automation of manual seed sowing process. This robot consists Plough in front that digs soil. Covering plate covers seed with soil.
This A robot is constructed made of Steel wheels and driven by High torque DC motor. On the robot seed container is mounted with seed sowing roller this roller is driven by  chain link through main wheel shaft. At front portion of robot Plough is installed and at rear side covering plate is applied. As robot moves in forward direction  plough makes digged line  and seed sowing roller drops seeds through pipe in  that digged line , Covering plate covers seed with soil.
HIGHLIGHTS
High torque Dc Motor drives Wheel Shaft.
As main shaft rotates seed roller starts rotating and picks seeds from container & drops seed in pipe.
Plough mounted at front section digs land.
Covering plate mounted at rear end covers soil on seeds.
BLOCK DIAGRAM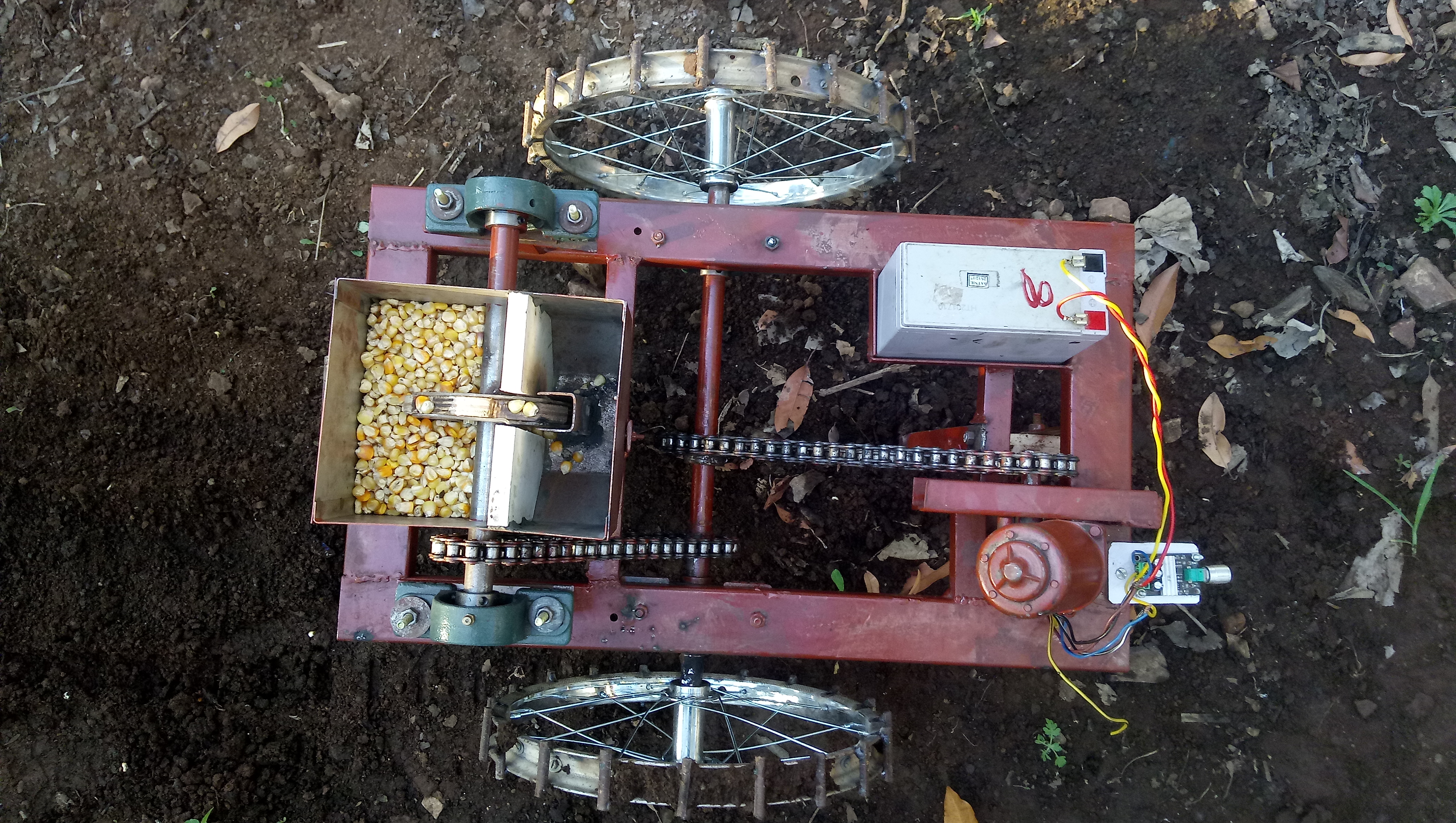 HARDWARE REQUIREMENTS
High torque DC motor.
Seed controller.
Frame
Steel wheels.
Battery.
Seed roller.
Chain-sprocket link.
SOFTWARE REQUIREMENTS
Software List 1
Software List 2