Description
The main objective of this project is to develop a industrial automation system conveyer belt with water filling controlled by microcontroller. As technology is advancing so industries are also getting smarter. Modern industries are gradually shifting from conventional man power to centralized control system, involving controlled system. Presently, conventional water filling located in different parts of the industries makes it difficult for the user to go near to operate.
In this system we are using 8051 family as main controller and When signal is given through IR sensor to comparator receives signal from IR sensor according to condition it feds microcontroller and display on lcd display board at same time conveyer motor will start to rotate. And box Come under the filling structure stop the conveyer motor fill it properly time delay is given to it again start conveyer and lastly count the product and conditions are displayed on notice board.
The power supply consists of a step-down transformer 230/12V, which steps down the mains voltage to 12V AC. This is converted to DC using a bridge rectifier and it is then regulated to +5V using a voltage regulator 7805, which is required for the operation of the microcontroller and other components.
HIGHLIGHTS
This project is to develop a industrial automation system conveyer belt with water filling controlled by microcontroller
Signal is given through IR sensor to comparator
Modern industries are gradually shifting from conventional man power to centralized control system
BLOCK DIAGRAM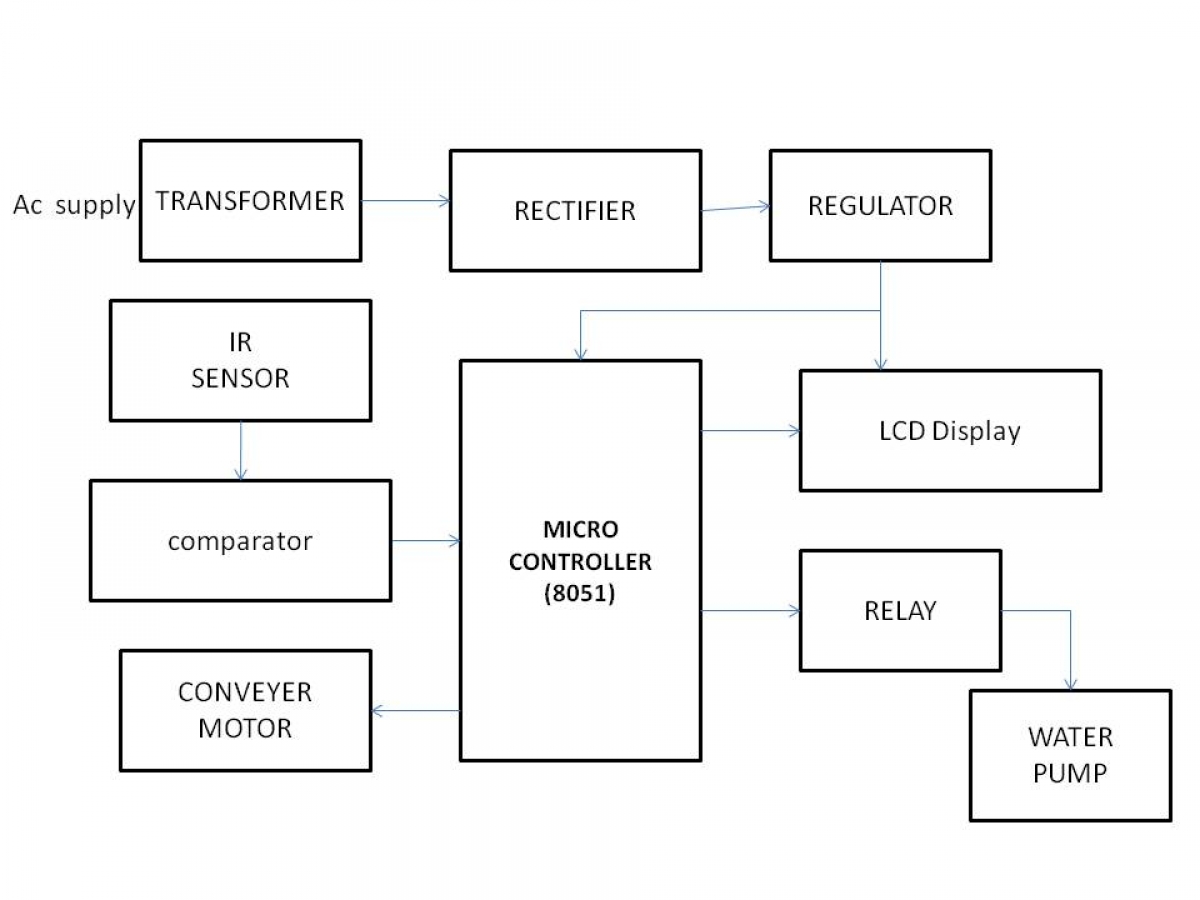 HARDWARE REQUIREMENTS
Microcontroller
DC Motor
IR Sensor
Conveyer Belt
Conveyer Wheel
Relay
Water tank
Transformer
SOFTWARE REQUIREMENTS