Description
The main aim of the project is to process the real time acquisition under programmable logic control for large scale remote industrial environment.
In large industrial establishments many processes go on, therefore it is essential to monitor all the processes and control the factors affecting them. Adapting a technology like PLC (programmable logic control) one can achieve the above mentioned objective effectively, and thus saving a lot of manpower.
For achieving this real-time scenario, This system for a automatic plant operation is taken. Here float sensors are interfaced to the controller. signalcollected from the float sensors are constantly sent to the PLC controller which is in turn logically programmed. At the top side of PLC controller given all the input signals. When the float sensor, sense set point the PLC controller sends a command to the corresponding relay. The water pump and motor connected through relay contacts (corresponding to their sensors) are turned OFF (or ON in vice versa). High limit and low limit features are available.
Hence, processes at hazardous areas can be controlled with more accuracy and better safety using PLC Controller. Adapting such a technology will save both money and time.
HIGHLIGHTS
This project is real time acquisition under PLC
In large industrial establishment many processes go on
This system for automatic plant operation is taken
signalcollected from the float sensors are constantly sent to the PLC controller which is in turn logically programmed
BLOCK DIAGRAM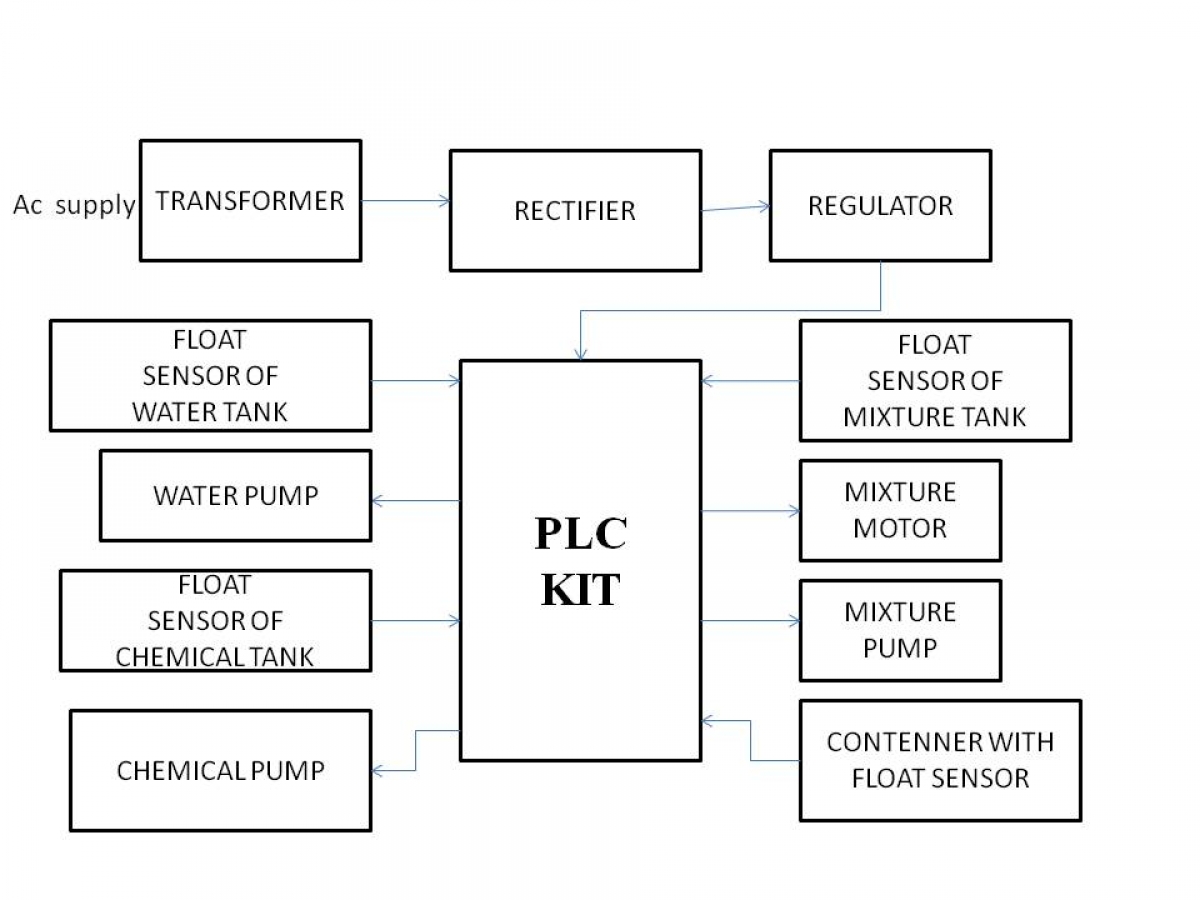 HARDWARE REQUIREMENTS
PLC KIT
Relay
submersible pump
Float Sensor
DC Motor
Pipes
Tanks
Transformer
SOFTWARE REQUIREMENTS