Description
In this project we have designed & fabricated tiller tools driven by electric DC motor. It contains 24 V DC motor connected by battery of appropriate battery set.single wheel mounted between bearings and driven by chain sprocket mechanism at the back side of wheel tilling attachment. 24 volt DC MOTOR IS CONNECTRD TO WHEELS THROUGH BATTERY. AND SPEED CONTOLLWED.  Tiller toolis attached at back side. When battery is attached at back side of cart. When power is made on cart moves in forward direction and tiller tills land.
HIGHLIGHTS
Clean and Green Energy.
Adjustable Plough Depth.
Speed can be controlled with Throttle.
Easy to handle operate.
Less Maintenance.
BLOCK DIAGRAM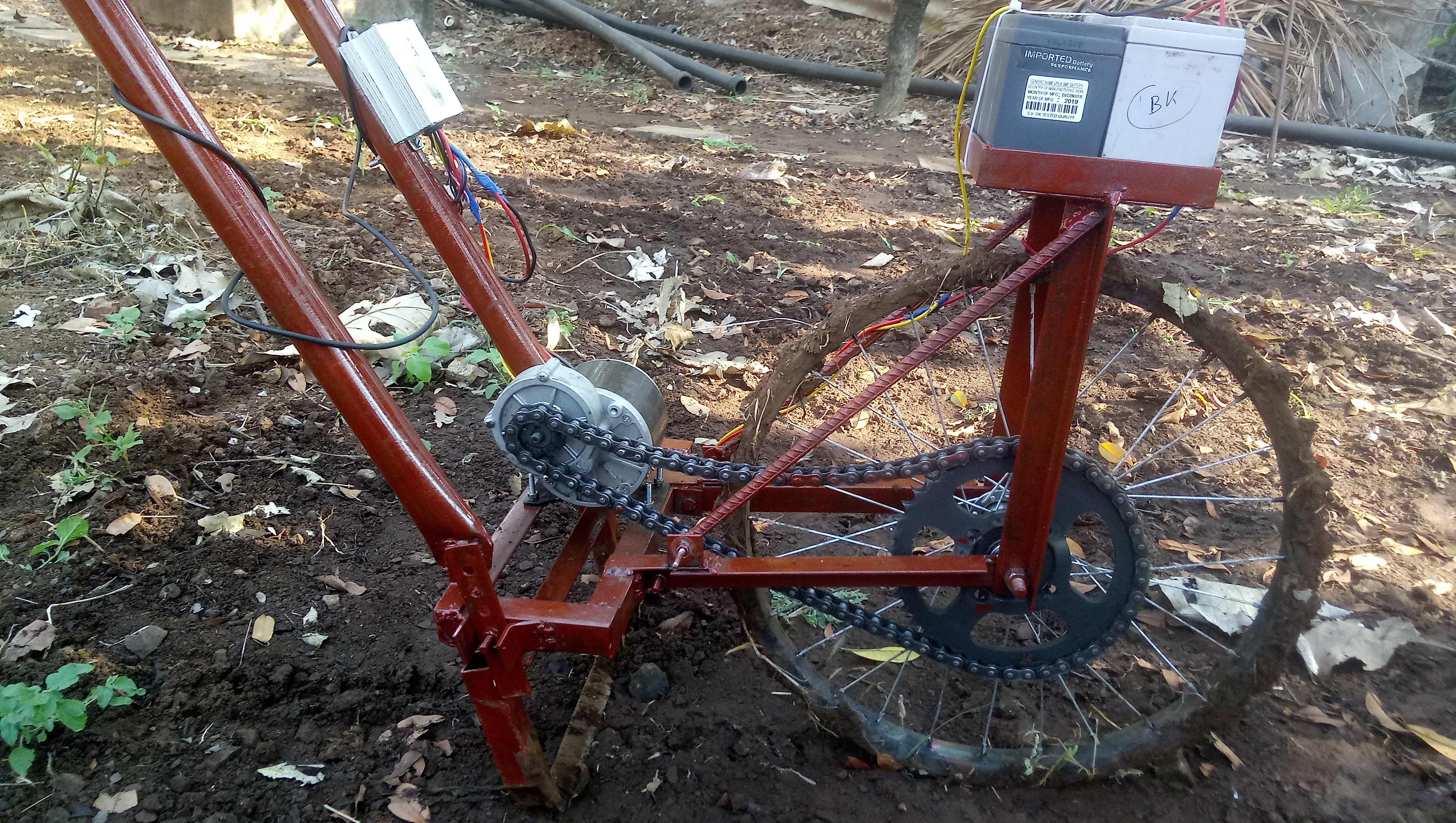 HARDWARE REQUIREMENTS
Frame
Wheel
12 V Batteries
24V DC Motor
Chain-Sprocket
Plough
Speed Controller
SOFTWARE REQUIREMENTS