Description
The main goal of this project is Digital clock using PIC microcontroller. In this system, a large number of switches are activated to adjust the time and date.
This proposed system uses a microcontroller of the PIC16F series family and a rectified-power supply. In this system, number of switches are arranged to adjust the time and date. Adjusted data will store in the RTC IC that adjusted data is right data that shows on 16×2 LCD display is interfaced to the microcontroller for displaying the information.
This project in future can be enhanced by interfacing a GSM modem to the micro controller, so that a warning message is sent to the concerned authorities via SMS.
HIGHLIGHTS
Digital clock using pic microcontroller
RTC IC is for store the adjusted time and date
16*2 LCD display is used to show information
BLOCK DIAGRAM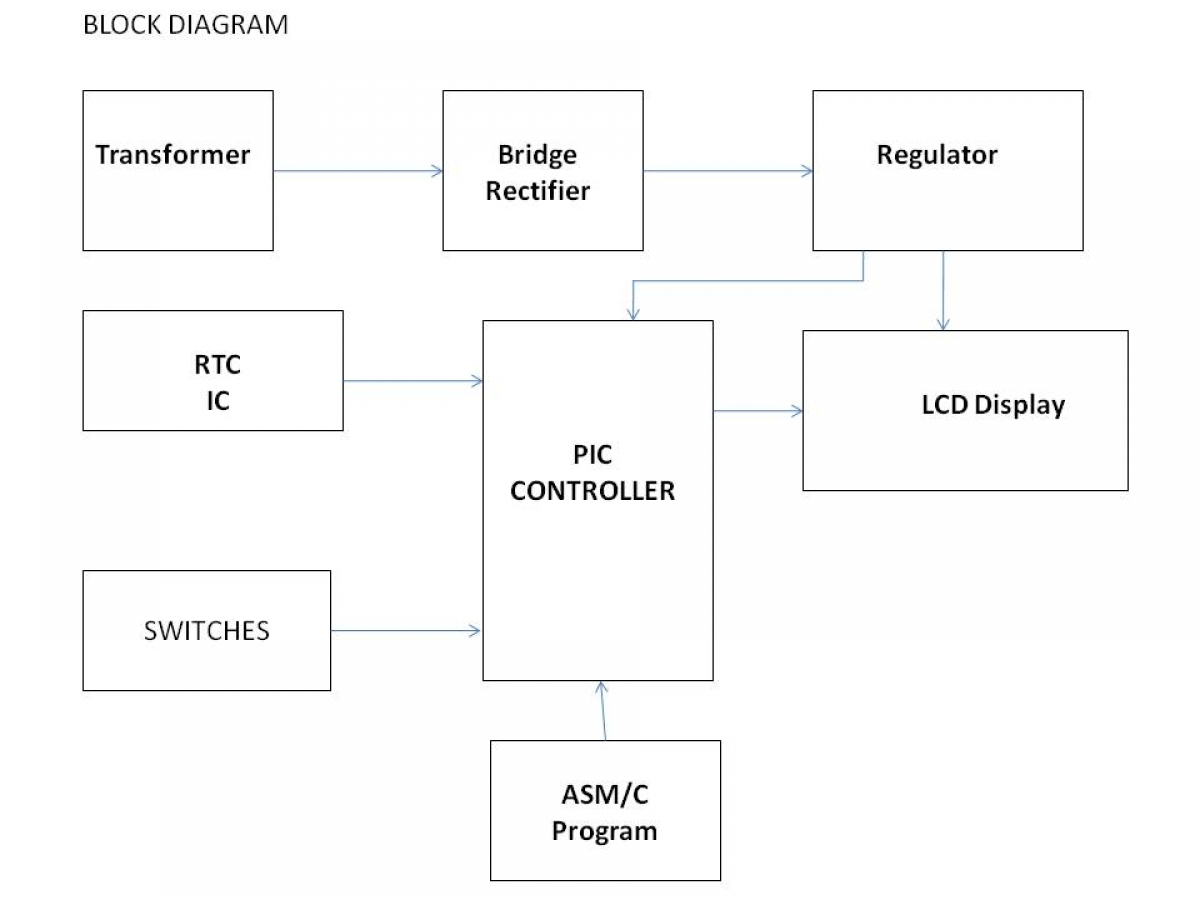 HARDWARE REQUIREMENTS
PIC CONTROLLER
RTC IC
LCD display
CMOS cell
Switches
Transformer
SOFTWARE REQUIREMENTS