Description
The project is designed to control the ROBOT by using a Android technology for remote operation using an transmitter as smart phone and receiver as Bluetooth device. The direction of the DC motor is directly proportional to the voltage applied across its terminals.
This project uses the above principle to control the direction of the motor by controlling the Android app At the transmitting, commands are sent to the Bluetooth receiver to control the movement of the robot and make it move forward / backward and besides. An android app transmitter acts as a remote control that has the advantage of adequate range (up to 200 meters) with proper range. The Bluetooth receiver the commands before feeding it to another DC motor via motor driver IC for necessary work.. The motor driver IC is interfaced to the microcontroller ic for receiving signals and delivering desired output for direction control of the DC motor.
Furthermore, the project can be enhanced by using power electronic devices such as IGBTs to achieve speed control higher capacity industrial motors.
HIGHLIGHTS
• The microcontroller used here is of 8051 family.
• Android technology for remote operation.
• Android app transmitter acts as a remote control.
BLOCK DIAGRAM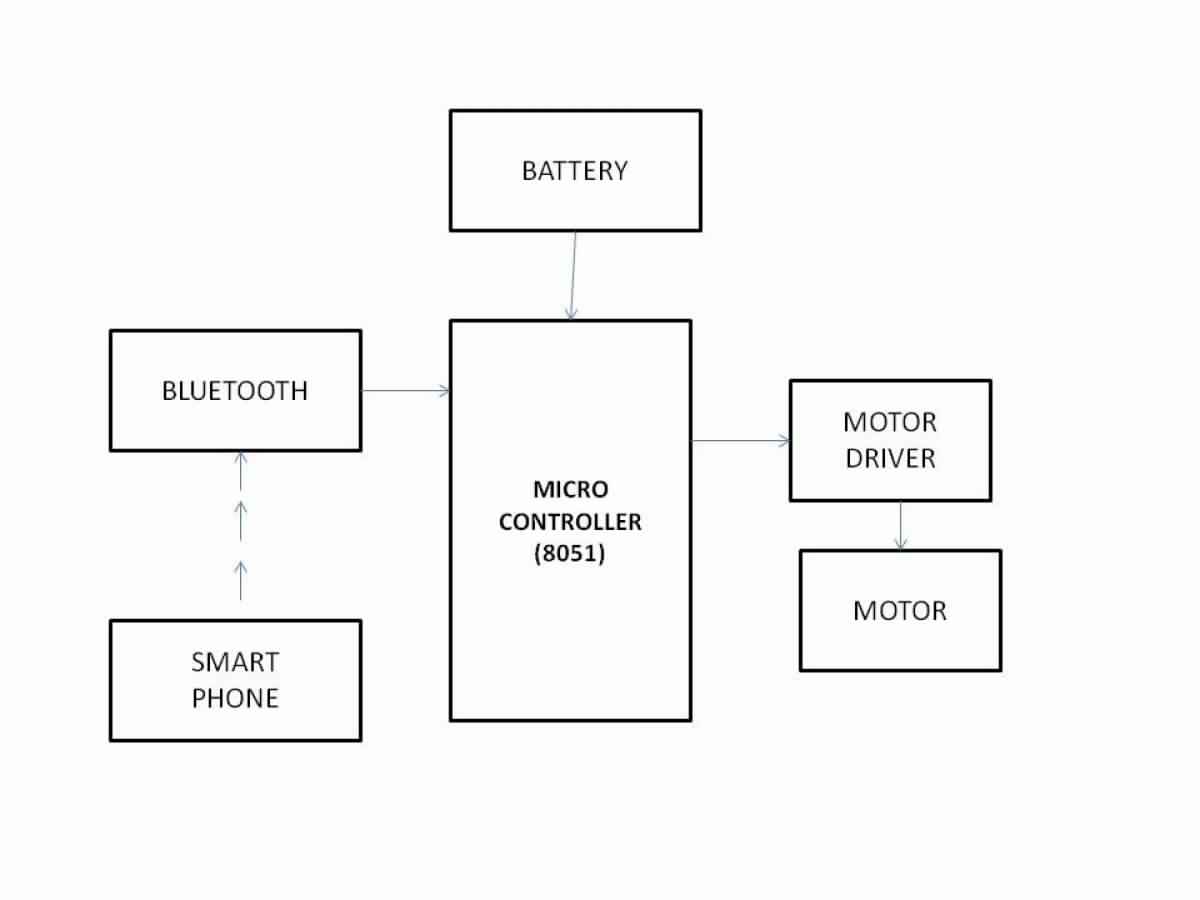 HARDWARE REQUIREMENTS
Microcontroller
L293D
DC motor
Bluetooth
Battery
SOFTWARE REQUIREMENTS