Description
The project is designed to develop an automatic irrigation system that switches a pump motor on or off upon sending the SMS from the user. In the field of agriculture, use of proper method of irrigation is important. The advantage of using this method is to reduce human intervention and still ensure proper irrigation.
The project uses a GSM Module board which is designed to receive the input signal as SMS from the user sends. This is achieved by using a GSM kit. Which is interface between microcontroller and GSM kit arrangement and the relay switch. Once the GSM receives the signal (sms) it generates an output that drives a relay for operating the water pump ON/OFF. The receive and operated perform shows on the 16*2 LCD display
We can be enhanced by integrating GSM technology and controller, such that whenever the water pump switches on/off, an SMS is delivered to the concerned person regarding the status of the pump.
HIGHLIGHTS
Designed to automatic irrigation system
Using this method is to reduce human intervention
GSM is interfaced to microcontroller for receive the signal
Operation is display on LCD display
BLOCK DIAGRAM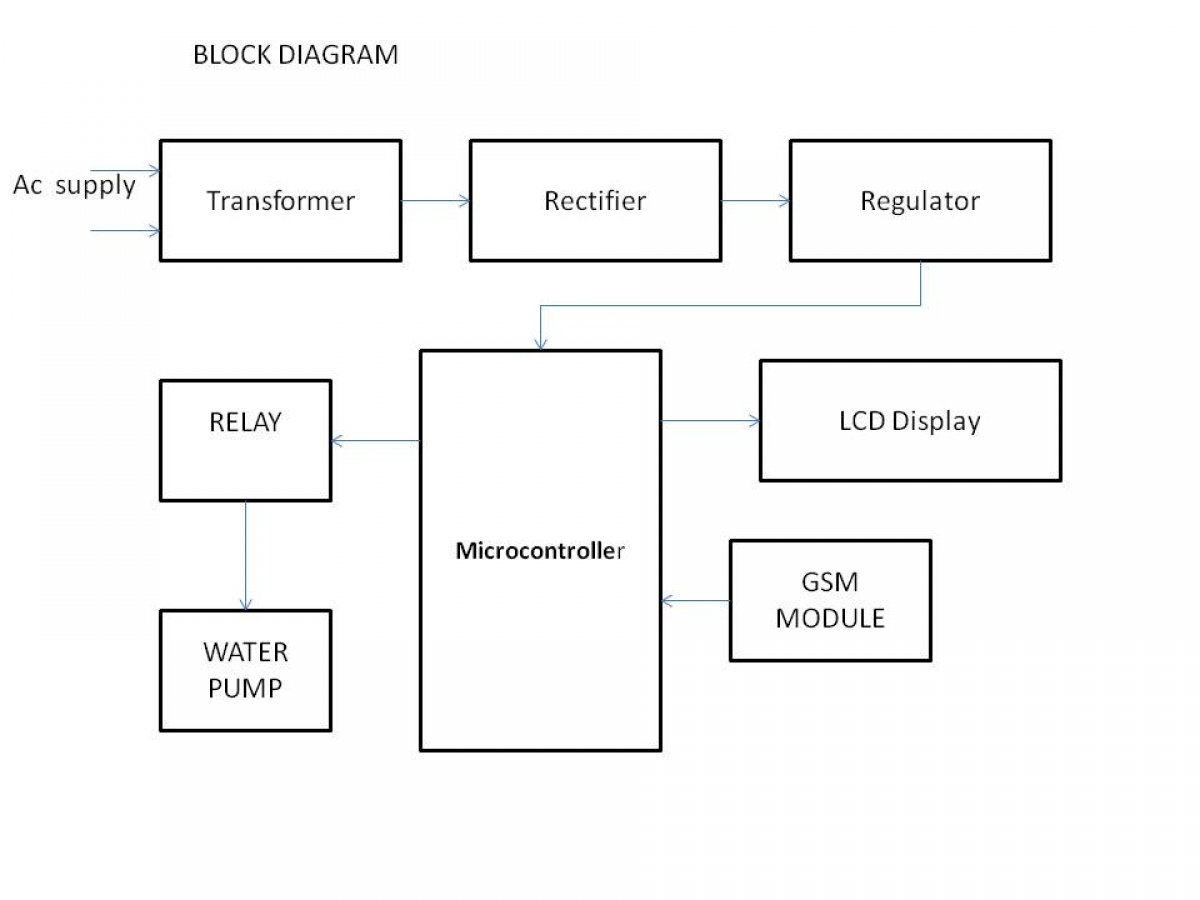 HARDWARE REQUIREMENTS
Microcontroller
GSM module
LCD display
Relay
water pump
Transformer
SOFTWARE REQUIREMENTS