Description
This project is designed to develop a micro-controlled based scrolling message led matrix display for notice board. It can also be used to display latest information anywhere such as colleges, shops, railway stations and other places. The information is transmitted using an android phone.
Traditionally notice board is all about sticking information, but sticking various notices day-to-day is a difficult process. A person is required separately to take care of this notice board. This system displays notices through an android phone on notice boards.
This system can be implemented in many important places where latest information can be displayed. For example if implemented in colleges all information for students can be displayed. It is very convenient for students and college management to display any information. This system can also be implemented in railway stations and airports to display information regarding the train and flight timings. This system reduces the wastage of papers. The information is received by Bluetooth, which is interfaced to 8051 family microcontroller wirelessly connected to android phone. An external memory connected to the microcontroller stores the information. LED matrix is connected to the microcontroller to display the message in a continuous scrolling manner.
HIGHLIGHTS
This project is designed to develop a micro-controlled based scrolling message led matrix display for notice board
It can also be used to display latest information anywhere such as colleges, shops, railway stations and other places
This system displays notices through an android phone on notice boards
This system reduces the wastage of papers
BLOCK DIAGRAM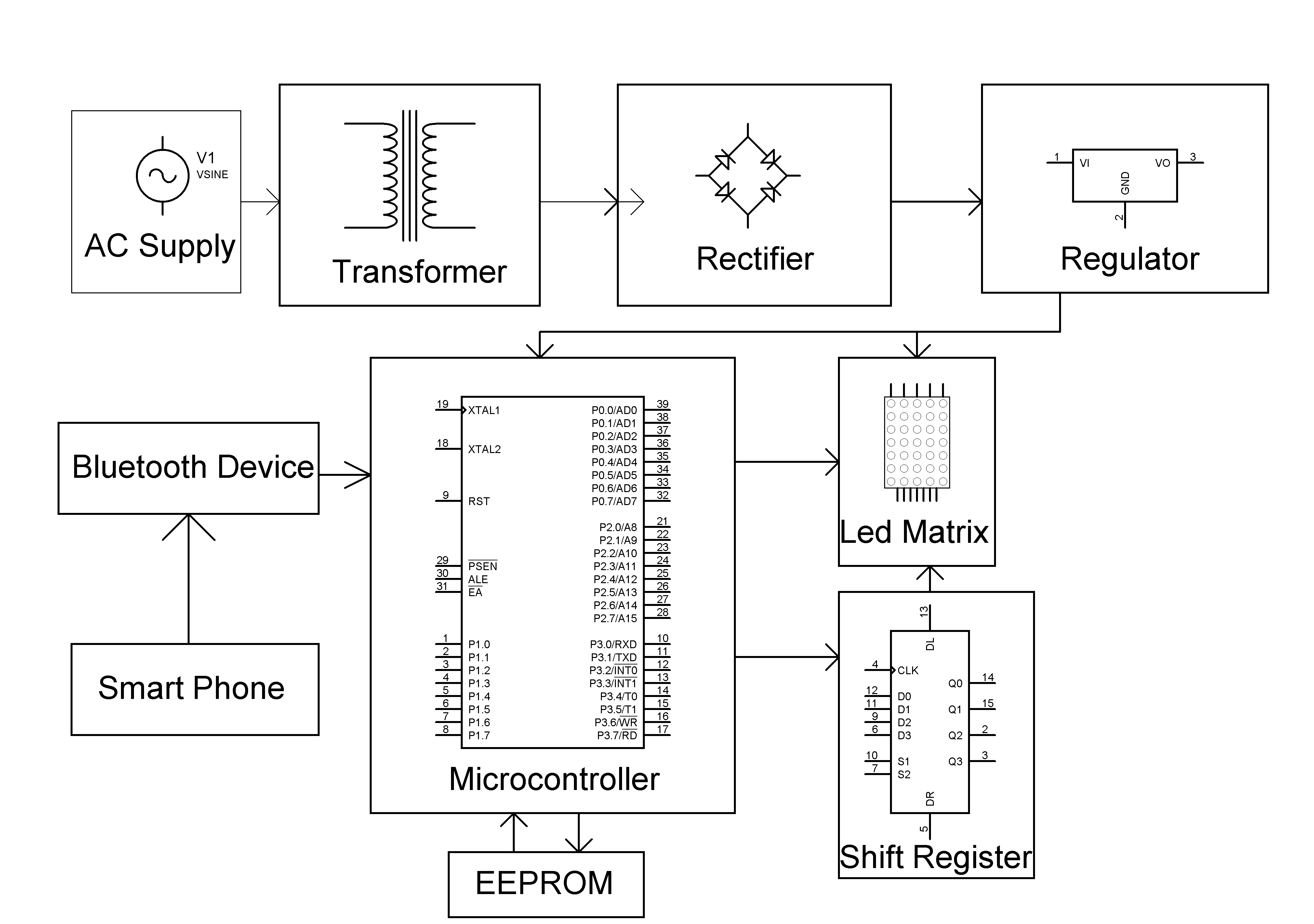 HARDWARE REQUIREMENTS
Micro-controller
Led matrix display
Transformer
Voltage regulator circuit
Youtube device
SOFTWARE REQUIREMENTS